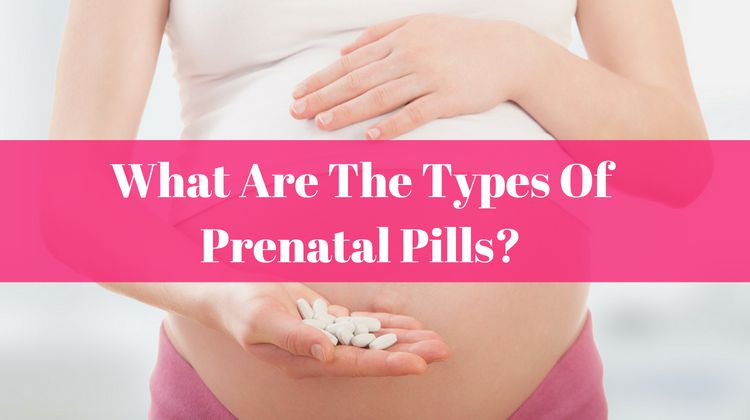 Prenatal pills are miniature health boosters for both mommy and baby.
They serve as a supplement to help bridge any nutritional gaps in your diet.
If you're looking for a full overview of prenatal vitamins, bounce over to our recent blog post, "What Are Prenatal Vitamins?".
These pills are not only beneficial while the bun is in the oven, but also before conception and during breastfeeding.
They're chock full of vitamins and minerals to help support mommy as her body changes and with the growth and development of baby.
So, as you can see, they can serve as a fantastic addition to your prenatal care.
But is there just one type of prenatal vitamin?  Or are there many to choose from?
Let's find out now!
What Are The Different Types Of Prenatal Pills?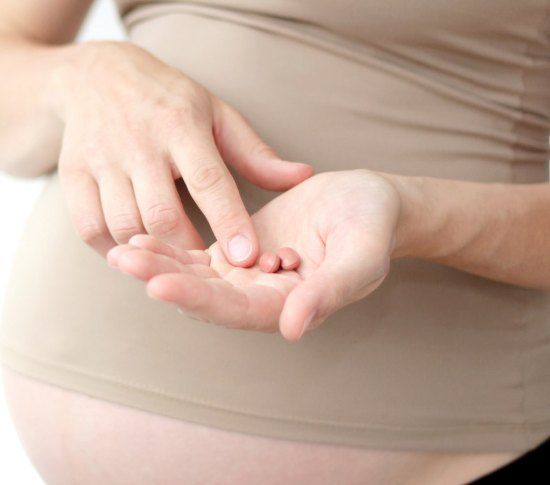 Image via The Pregnancy Zone
Lucky for us, there are countless types of prenatal supplements to choose from.
So this means you're almost guaranteed to find one that's perfect for you.
They come in all sorts of packaging, pricing, formulas, flavors, etc.
One thing you may not know is that there are multiple delivery forms of prenatal pills.
The different delivery forms allow you to consume your supplement in a way that works best for you.
This is a fantastic thing since our tummies and appetites are a little off due to the baby on board.
Some things are remarkably harder to do than before, even something as simple as taking a pill!
Not to worry though, there are plenty of options to choose from.
Here are the main types of prenatal (that aren't just pills!):
Capsules
Tablets
Soft gel caplets
Edible gummies
Chewable tablets
Powders
Drinkable liquids
Prenatal chocolates
Vitamin shake mix
The Benefits Of Different Delivery Forms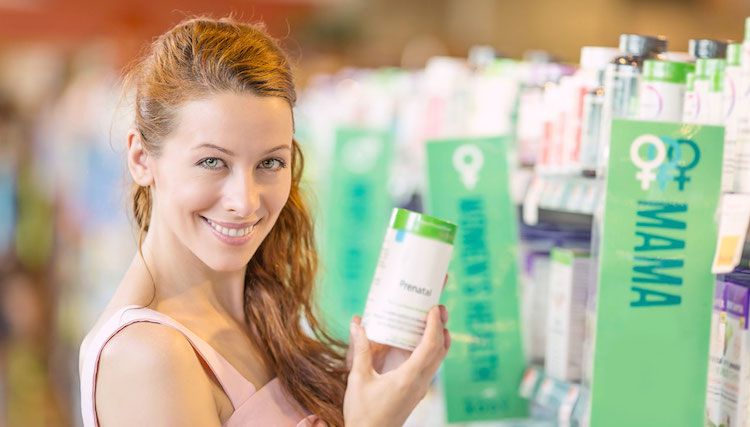 Image via American Pregnancy
The beauty with prenatal vitamins is that you have a surplus of options.
Some pills are just hard to swallow, literally.
We all know those dreaded prenatal supplements that are the equivalent size of a massive horse pill.
If actual pills are your problem, let's take a closer look at some of the other delivery methods.
Mixable, Powdered Prenatal Drinks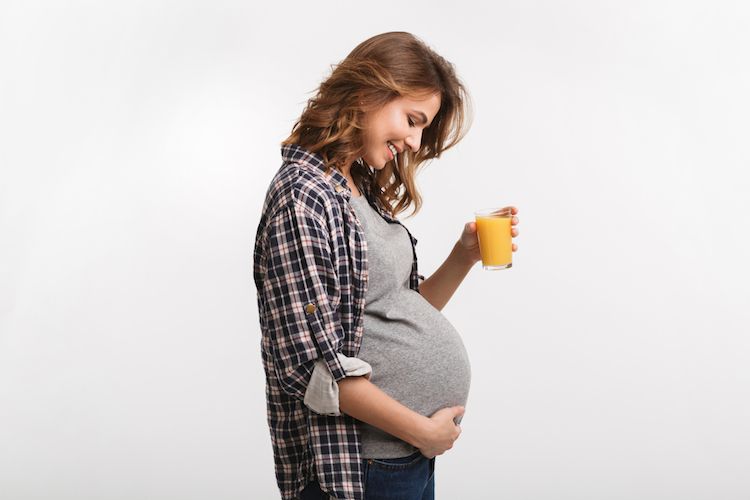 Powdered drinks are ideal for mommies with oh so delicate gag reflexes or morning sickness.
They now make some prenatal vitamins in a dissolvable powdered form.
Think like an Emergen-C packet, but for pregnancy.
It takes a few extra minutes to prep and drink your essential vitamins and minerals this way, but we think it might be worth it if it saves you the tummy torture of other pills.
One brand that's known for these drinkable powdered mixes is called Premama.
Prenatal Vitamin Shake Mix
Another great way to get your vitamins in is with a drinkable shake mix.
These are usually similar to a protein powder.
Which is another great bonus…protein!
Your changing body needs an adequate amount of protein along with essential vitamins and minerals for you and baby.
Some of these are powdered protein breakfast shakes.
They are also gluten-free and kosher options available, too.
Just make sure you check out the ingredients and label first.
Some companies that have these protein shakes are:
Rainbow Light – Prenatal & Postnatal Protein
Baby Booster – Prenatal Protein Powder
Seeking Health – Optimal Prenatal Protein Powder
Mommi – Prenatal Protein Powder
Chewable Prenatal Gummies
Some of the most popular, and delicious, ways to get your prenatal nutrients is with a chewable gummy.
These soft gummies are super simple and convenient to eat.
You don't need water and they're quick and easy on the go or while traveling.
They usually taste delish, with fruit flavors and a candy like impression.
You just have to be careful not to eat too many, no matter how tasty they are!
Always stick to the recommended doses for each particular product.
Here are some popular prenatal gummy options:
Smarty Pants – Prenatal Complete Gummies
UpSpring – Prenatal+ Gummy
Nature's Dynamics – Prenatal Plus Gummy
Garden of Life – MyKind Gummies
Nature's Way – Alive Prenatal Gummy Vitamins
In Conclusion…
Don't get discouraged if you're having trouble swallowing normal pills.
Venture outside the box and find a prenatal method that works best for you!
Always be sure to check with your doctor beforehand.
They will help you decide which prenatal vitamin will be best for you and baby!